GoodElectricShaver is reader-supported. When you buy through links on our site, we may earn an affiliate commission. Learn more
Last Updated on November 5, 2022 by Danish M
The blades on electric shavers are covered behind the foil, this is why it is difficult to get a close shave with an electric shaver.
Whereas the blades on a manual razor are not covered and allow cutting hair close to the skin. However, everything comes with a tradeoff and by using a traditional razor, you might get a close shave but with a high risk of nicks and cuts.
Electric shavers come with many advantages which make them better than traditional razors and if you follow the right technique it is possible to get a close shave with an electric razor.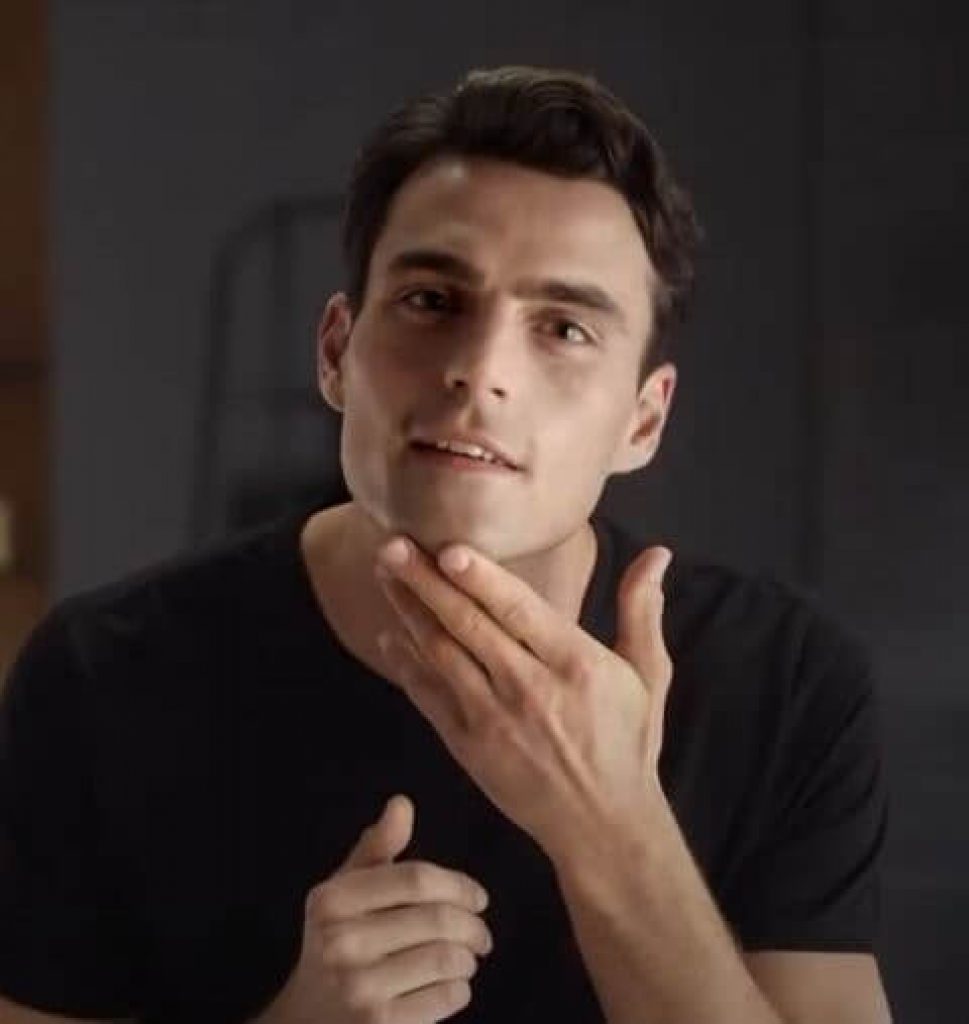 If you want to learn more about electric razors, check out my previous articles on the topic. Here, however, I have only focused on getting a close shave with an electric shaver.
1. A Pre-shave Routine is a vital part of shaving
Using a pre-shave routine is as essential as shaving itself. It prepares the skin for a close and comfortable shave. This is because it softens the facial hair and also helps to avoid any redness or skin irritation.
Use a pre-shave lotion for dry shaving
Dry shaving is a daily routine for many men who use electric shavers. But not all men have the same skin and hair type, which means that they need to use different products. If you have sensitive skin, you may go ahead and try an electric pre-shave lotion before you shave. This will make your skin feel comfortable and will also help with ingrown hairs.
Electric pre-shave lotions are becoming more popular in the market because they are specially designed for people with sensitive skin. They contain ingredients that will make your skin feel smooth and soft without irritating it or making it dry out.
2. Use a shaving gel or soap to help soften your beard and provide lubrication for the razor.
Wet shaving is a great option to get a comfortable shave. You should always use a shaving cream or gel to provide a barrier between your skin and the blades of the electric shaver. This will also help to soften the hairs so that they are easier to cut and less likely to cause irritation.
3. Selecting the right electric razor
To avoid any nicks or cuts, you should always use an electric shaver that comes with a flexible head that follows the contours of your face, neck, and jawline.
4. Shaving against the grain for a closer shaving experience
If you want a close shaving with an electric shaver, then it is always suggested to shave against the direction of hair growth in order to get the best results.
However, when you shave against the grain, the risk of razor burn and ingrown hairs is high.
This is because shaving in the opposite direction of hair growth can irritate the hair follicle, causing it to thicken and grow back into your skin in a "crooked" manner.
5. Fully charge your shaver for a better shaving experience
For a better shaving experience, it is important to fully charge your shaver before using it. A charged shaver will provide you with a closer and smoother shave.
A shaver with 50% battery power will also perform well but you must try the performance of both, a fully charged shaver and a shaver that has 50% battery power left, you will definitely going to feel the difference,
There's no need to worry about the durability and life of the battery getting affected by charging it to its full power every time because all the top brands of electric shavers have Li-ion batteries installed inside the shavers which are far much better than the old NiCd and NiMh batteries.
6. Cleaning and lubricating the shaver improves the performance
It is also important to keep your shaver clean after each use. You can do this by using the brush provided in the package or by using water and soap for a more thorough cleaning.
The easiest way to do it is by using a cleaning station that is provided with all the high-end electric razors,
Foils and blades need to be lubricated after cleaning the shaver which helps to increase the lifespan of the shaver by reducing the heat that is generated while using it.