Danish M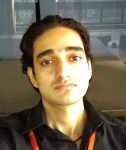 Danish is a grooming and styling specialist, he enjoys trying new grooming products, he's obsessed with the latest innovation in the world of electric shavers, and he loves to review the latest electric razors.
How Do You Write the Content?
All the reviews and buyer's guides on GoodElectricShaver.com are written by me, I make sure that the content is of the best quality and well written so that the readers get the right information.
You can find Danish M on Twitter or you may reach him out via the Contact Us page.