GoodElectricShaver is reader-supported. When you buy through links on our site, we may earn an affiliate commission. Learn more
Last Updated on July 20, 2022 by Danish M
Remington is a widely known electric razor company. The F5-5800 is a good foil-style razor that not just performs effectively but is out there at a terrific price as well.
The Remington F5-5800 comes with not many fancy options, but if you want to have an electric razor that gives you a good closer shaving experience then Remington F5-5800 is the right choice. This Remington Razor has charcoal and a black shaded body.
The foil head for the Remington shaver is made with its patented flexible interceptor system. This razor is fully waterproof and can be washed under running water in order to clean it easily. With Remington F5-5800 Foil Shaver you are able to have both wet and dry shavings and you can shave using foam, gel, or shaving soap.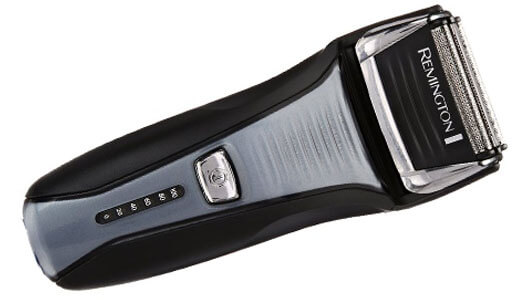 This razor guarantees that with just a few passes you will get a good shaving experience. Therefore you can easily and quickly perform your morning shave with no hassle. It can easily handle 2 to 3 days old grown facial hair.
The shaving heads are flexible enough to easily adjust to the contours of your face. Although this is an inexpensive electric shaver, Remington has made sure to equip this electric razor with everything that you would require in a good cordless razor while keeping the price of the shaver low.
If you're unable to decide which electric shaver to choose, then you must check out our top list of best shavers – Top Electric Razors List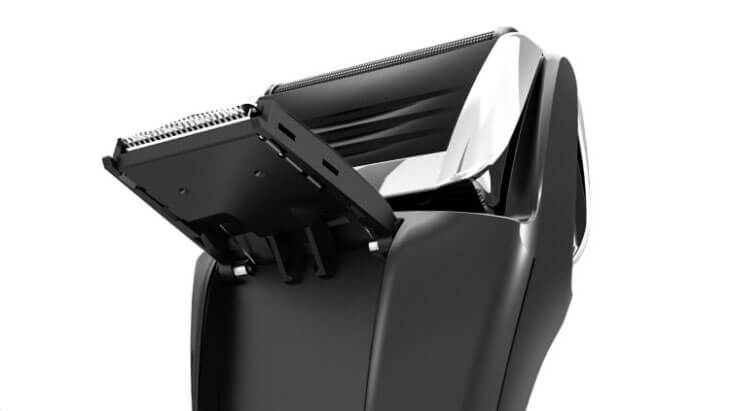 This Remington Razor has a nice pop-up trimmer that allows you to trim your beards, mustaches, or sideburns easily.
The LED indicator will inform you if it's time to recharge your electric razor. A complete battery charge will allow you around 60 minutes of shave, which is enough for the whole week.
If for some reason you forget to recharge your electric shaver, and in the morning you need to shave before going to work then there is a fast 5-minute charging feature that allows you to have one complete shave without any problem.
The best part about this shaver is that You can shave with it both corded or cordless; which means that you can shave while it is plugged in the power socket. Remington F5-5800 electric razor is also good for old-age individuals who don't understand those fancy features in those high-end electric razors.
Remington F5-5800 Foil Shaver is an inexpensive shaving device, therefore, you can afford to buy an extra shaver for your workplace so that you may easily get a shave at work as well especially before meetings or if you did not get time to shave at home. This Remington Razor has 2 years of warranty from Remington.
Final Verdict for Remington F5-5800
Remington F5-5800 electric shaver consists of all good features that are capable of providing you an excellent shaving experience without redness and irritation. If you want to have a basic electric razor without fancy features and accessories such as cleaning and charging station then this is the right shaver for you.
You will be glad to see how effectively Remington F5-5800 Foil Shaver gives you a smoother and closer shaving experience.  If you are in search of an electric razor with excellent performance at an affordable price then the Remington F5-5800 shaver is the one that you want.