GoodElectricShaver is reader-supported. When you buy through links on our site, we may earn an affiliate commission. Learn more
Last Updated on September 8, 2022 by Danish M
Philips has been in the electric razors business for a very long. Their Norelco series has remained one of the well-known models of electric shavers these days. Philips Norelco Shaver 4500 is a rechargeable cordless electric razor that provides you with an excellent shaving experience.
This model of Philips shaver was initially known as the PowerTouch Aquatec AT830/46; however, it was then renamed. The packaging has been revised as well. This electric razor can be utilized both wet or dry.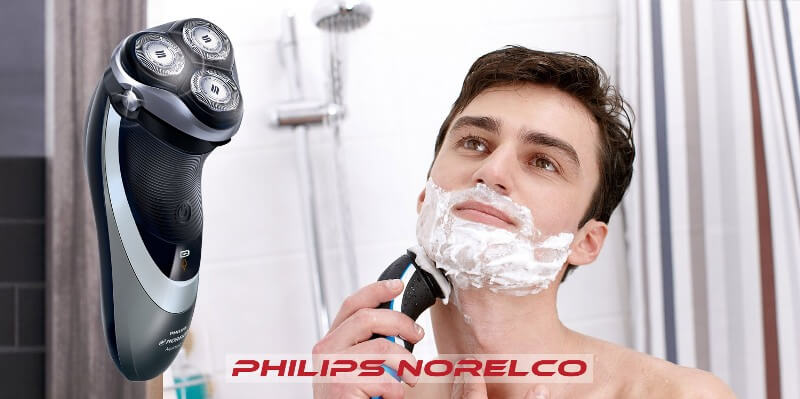 Philips Norelco Shaver 4500 has a Dual-Precision shaving system that cuts long hair efficiently. the shaver consists of a rotary head. The heads consist of tiny holes that rapidly cut the hair off, both long and short hair. It has a plastic casing having gray and black finishing.
You may also want to have a look at our buying guide and top list of the latest electric shavers – Best Electric Razors List
Philips Norelco 4500 Electric Shaver Features and Performance
The Norelco Shaver is made with a flexing and pivoting technology that comply with all of the contours of your face. The head of the Philips Norelco 4500 Shaver can consistently stay in close with the facial skin of your face while you are shaving, but still, keeps it light and gentle on the face.
This efficiently cuts more and extra hair in just a single move, while not having to do a number of passes on your facial skin or neck.
You'll discover that the rotary heads will not bounce over your facial skin like other brands of electric razors which could be quite annoying. The power remains at the same pace and this rotary shaver runs smoothly even when the battery begins to get low.
The Super Lift & Cut dual-blade technology basically lifts up hair, therefore it could actually cut the hair easily from the lower level of your facial skin. This makes the facial skin look smooth and soft for a long time. Philips Norelco Shaver 4500 is ideal for individuals who've got thicker facial hair or a beard.
There's an LED indicator on the front side of the razor that displays the level of charging when your electric razor is charging and indicates you when the battery is going low or when it's charged up and good to go.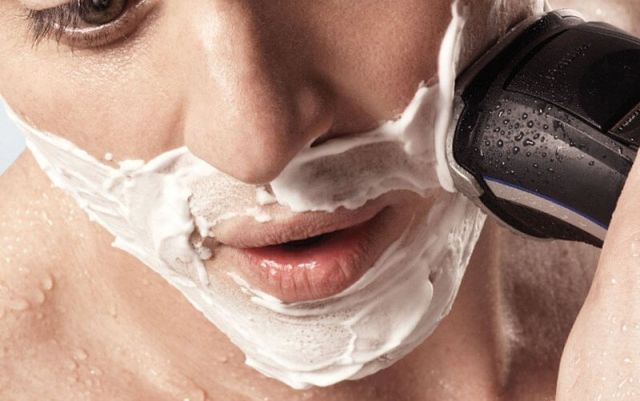 The Norelco is made with an Aquatec system. The shaver is 100 percent waterproof having the Aquatec seal on it so that you may have a wet shave, or use this electric razor while taking a bath, and no need to worry about water getting inside the device. This shaver is also useful for shaving your head hair.
It's your choice whether you want to have a dry shave or want to have a wet shave. You may also pack the razor in your briefcase or travel bag and shave at any time when you want to, especially if you have an official meeting.
You can use Philips Norelco Shaver 4500 wet with soap, shaving gel, cream, or foam. If you use shaving soap or gel it will prevent your skin from razor burn, in addition, it will reduce the redness, however, you possibly can shave just with water as nicely. With both methods, the electric shaver will give you an excellent and smooth shaving experience.
Along with having a smooth and clean shaving experience, this electric razor will handle your facial skin carefully and gently in soft areas like your neck. The facial skin Safety Technology limits skin irritation. The heads are specially designed to move gently on the skin. the rounded heads help and give protection to your facial skin.
To be able to give you an optimal shaving experience there is additionally a pop-up trimmer that can trim facial hair across your face. This pop-up trimmer is good to trim especially your mustaches, beard, and sideburns. When you're done using it it will easily pop back inside.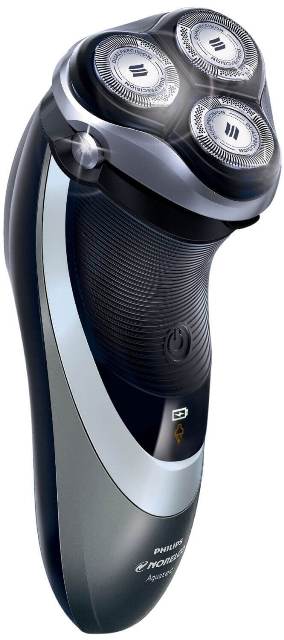 The Philips Norelco Shaver 4500 gives a nice feel when you hold it in your hand. The anti-slip grip will protect it from dropping while you are in the shower. You'll be able to hold your cordless electric shaver firmly with a light grip so that you can enjoy the best shaving experience.
The Philips Norelco Razor is a rechargeable razor, and it consists of a built-in Li-ion battery. It requires 1 hour of charging. Once it's fully charged, you can shave with it for about 50 minutes.
In case you forgot to recharge your electric shaver at night and you have to shave in the morning then no need to worry as you can charge your razor for 3 minutes that allows you to have 1 complete shave.
Since there is no charging stand, therefore the price of Philips Norelco Shaver 4500 is low. However, You will get a charging cable with the package in order to recharge the shaver. There is no cleaning system included with this electric razor as well.
You can understand that there is no need for those extra accessories anyway.
In order to clean your Philips Norelco 4500, you just need to wash it under the warm running water, shake out the extra water from the razor, and let it dry. You can rub out the outer part of your Philips Norelco 4500 shaver with a cloth in order to clean it. You can do that once per day to keep it from getting the dirt inside your electric shaver.
The Philips Norelco 4500 Shaver is an efficient shaving device. It comes with a 45 days trial, in case you dislike it, it also comes with a 2 years warranty.
To maintain a good performance of your Philips Norelco electric shaver, it is recommended that you change the HA8 head once a year, and clean it on a daily basis. Be sure to make use of the protective cap prior to putting it inside the drawer, or your travel bag.
With the shaving kit, you will get 1 Philips Norelco 4500 model AT830/46 electric shaver, a safety cap, a power cable charger, and a cleaning brush. The razor weighs 6.2 ounces.
You will discover that the Philips Norelco 4500 AT830/46 electric shaver will give you a comfortable shave. This cordless electric razor is easy to handle, and it'll give an ideal shaving experience.
There are no plenty of additional accessories with it, like a charging and cleaning unit that keeps the price of the Philips Norelco 4500 electric shaver low. This cordless electric shaver is available in a light gray shade, but don't worry about the color because that definitely doesn't have an effect on the efficiency of your electric razor.
Most individuals would be happy with their Philips Norelco 4500 electric shaver, and the way it gives an excellent shaving experience.