GoodElectricShaver is reader-supported. When you buy through links on our site, we may earn an affiliate commission. Learn more
Last Updated on July 16, 2022 by Danish M
The Philips Norelco 3100 Shaver is an inexpensive rotary razor. It comes in white, black, & blue shades. Normally rotary electric razors are not that low priced. The best part is that the Philips Norelco PT724/46 could be utilized both wet and dry.
It gives an incredible shaving experience, even with a dry shave. It could be used wet in the washbasin or while taking a shower. It is a hundred percent waterproof, and simple to clean. There isn't any cleaning and charging unit.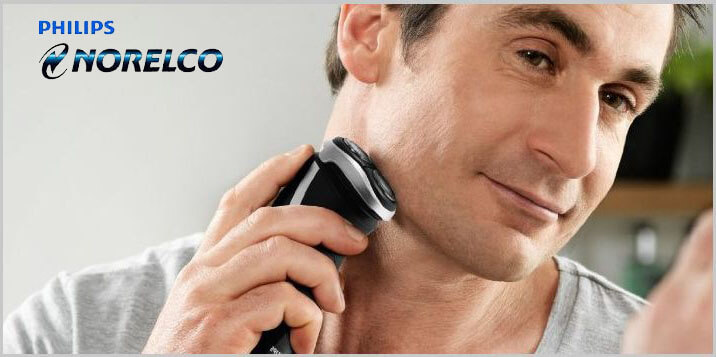 However, it is easy to clean your electric shaver in warm water in the washbasin to get rid of the extra hair, shaving soap, or gel that is build up inside.
Shake and wipe out the shaver and let the electric razor dry. There is additionally a brush included for cleaning purposes, so that you may use the brush to get rid of extra hair and any residue from shaving creams and gels.
You will discover that after you shave with the Philips Norelco 3100 Shaver, your face has no irritation or redness which is quite essential when you want to look great for job interviews, business meetings, date, or any special day.
If you're not able to select the right electric shaver, then you may check out our updated list of best shavers here – Top Electric Razors List.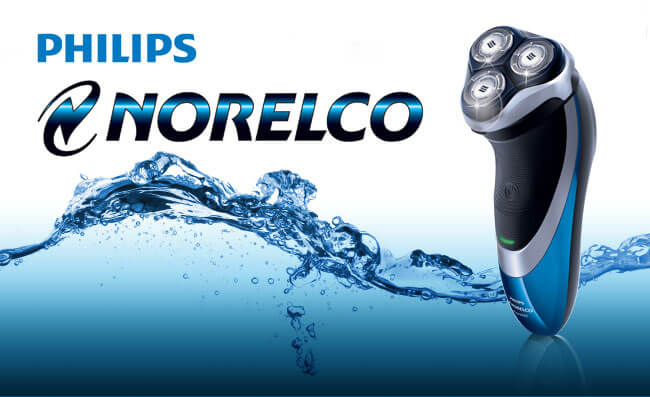 The Philips Norelco PT724/46 electric razor is cordless and rechargeable. The whitish swirl on the shaver is made out of anti-slip material that makes it easy for you to grip so that you do not drop it by chance. This Philips Shaver has a slanted shape, that assists in holding it while you are shaving.
Inside the rotary head are 3 smaller rotatable blades. They move flexibly apart from one another. They enable the electric razor to get adjusted according to the curves and form of your face, it doesn't matter what type of facial anatomy you have.
The Philips float and flex technology enable the shaver's head to comply with the facial contours and to adjust according to it. Flex and float technology will cut extra hair in a single go so that you will not have rub the razor constantly over the face, which can also trigger further irritation on your skin.
Philips has made Philips Norelco 3100 electric shaver with "comfortable cutting" heads which are built with gentle round edges. This allows it to glide extra smoothly on the facial skin, leaving no scraping or inflicting redness.
These heads can get really close to the facial skin surface to efficiently cut hair and gives you closer and better shaving experience. Philips guarantees that it will provide a 66% better and closer shaving experience with Philips Norelco 3100 shaver as compare to other razors brands.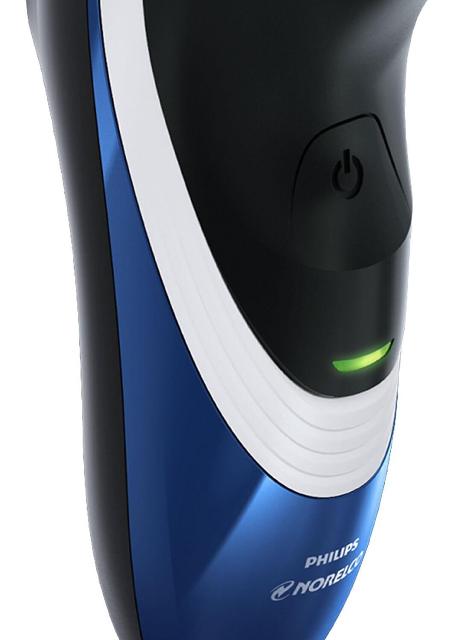 The front side of this cordless electric shaver has a green light installed for you to know that the electric razor is on. You can easily see the power button above the LED light.
This electric shaver comes with a charging stand. It is compact and made up of matte black plastic. The electric razor consists of a Li-ion battery.
It takes 8 hours to fully charge your shaver, which might look a bit longer. However, the affordability of this electric razor is worth it. As soon as it is charged up, you will get 40 minutes of shaving, which is similar to that of expensive electric razors in the Philips shavers line.
You'll have sufficient power to have at least 1 week of shave, for those who shave daily.
In case you didn't get time to charge your Philips Norelco 3100 Shaver, there's an option of a fast 3 minutes charge. It's going to charge your razor up quickly so that you would be able to have a 1 complete shave in the morning.
Simply, just don't forget to put it on the charger again so you may have sufficient shaving time for the remaining week. As soon as it is charged up, it can maintain its power for around a couple of weeks if it is not in use.
There's a battery high and low indicator to inform you of the level of battery charge. When your electric shaver is charging up, it'll let you know through an LED light as well.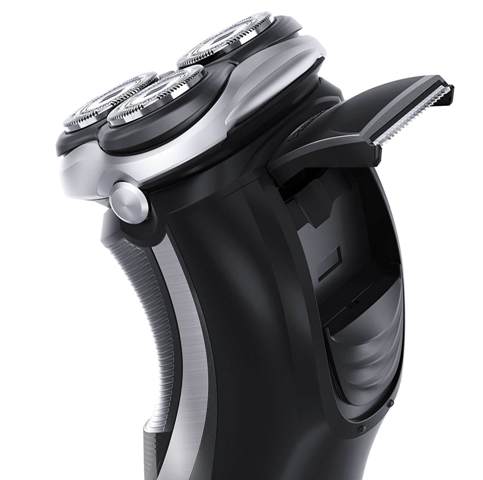 At the top backside of the Philips, Norelco PT724/46 is a pop up handy trimmer that can be utilized to trim facial hair on your face. It is excellent for trimming sideburns, mustaches as well as beards. Once you're done the trimmer pops back down again just by a gentle press.
Inside the box, you will get 1 Philips Norelco 3100 Shaver, 1 charger stand, 1 cleansing brush, a guide manual, and 1 protecting cover. Philips provides its Philips Norelco PT724/46 a complete 2 years warranty so that you would be assured that despite the fact that this electric razor has a low price, yet it is made up of a top-quality system that Philips is renowned for.
You may also get the Philips 45 days refund assurance, for those who're unsure whether or not this shaver is suitable for them, you may order it and try it out for a couple of weeks. if you think that it's not the right razor for you then you may always return it and get a refund.
It is advised to replace the shaving head with a brand new HQ8 head in about 12 months of time, to maintain your electric shaver in a proper condition.
Enjoy an incredible shaving experience with lesser facial skin irritation by using the Philips Norelco PT724/46 shaver for men.