GoodElectricShaver is reader-supported. When you buy through links on our site, we may earn an affiliate commission. Learn more
Last Updated on July 19, 2022 by Danish M
The Panasonic ES8103S Arc3 is a good men's electric shaver, if you're in search of an inexpensive razor but still need a fantastic performance then this is the right product for you. It has a foil shaver head with a gray & black colored body. Its head pivots forward and backward at an angle of 20 degrees to give a fantastic shaving experience.
It has a power button and an LCD indicator right in front of the shaver's handle. It can be utilized both dry and wet. In order to keep the price low, the Panasonic Arc3 men's razor has no cleaning and charging unit; however, it is 100% waterproof and you can wash it with water.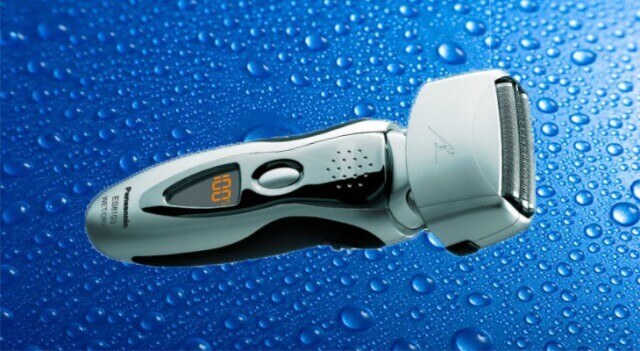 You may also be interested to have a look at our top list of shavers – Best Electric Razors Lists
Features & Performance of Panasonic ES8103S Arc3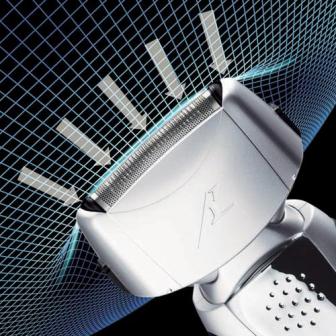 This Panasonic shaver is designed with nanotech blades technology which is hypoallergenic for delicate facial skin, the nanotech blades system will give you a closer shave while cutting hair quickly without any skin irritation.
The pivoting head is flexible, in order to comply with the contours of your face. Often it is difficult to cut those hairs just below the chin or sideburns, however, the ES8103S Arc3 foil razor consists of a 3 blade shaving technology to make sure every hair on the face is reached. The blades turn at an angle of 30 degrees in order to get a closer shave.
The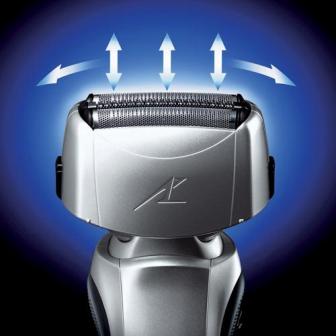 long beard hair is captured by the foil that trims it and shaves the remaining hair.
This electric razor has a swift 13,000 RPM machine that provides constant power so that you have an uninterrupted shaving experience. You may not feel any irritation that is caused by the pulling of hair on your facial skin that you may experience with other electric shavers that have slow speed.
With Panasonic Arc3 razor you will experience a comfortable shaving experience without a razor burn, unlike other cheaper shaver brands that may cause redness and irritation on the skin.
you may also take this electric razor with you in the shower and you can also use this electric shaver with shaving cream, gel, or shaving soap. Panasonic Arc3 rechargeable shaver also gives an excellent shave when used dry.
You will receive a protective traveling case that allows you to carry your electric razor along with you while you are traveling.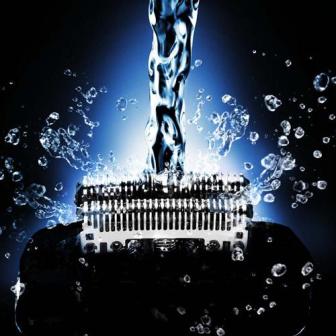 The Panasonic ES8103S Arc3 razor consists of a turbo cleaning system that when turned on, it works at 17000 RPM in order to get rid of the hair or residue from the foils and blades of the razor.
Before you wash the electric shaver in the running tap water, 1st remove the foil and then wash it with water and then shake the water off from the shaver and keep the turbo mode on for some time.
This way, it will get rid of the moisture remaining inside. It's advised to clean your electric razor on a daily basis for better performance.
There's a pop-up trimmer along with it on the top side at the back of the electric razor, it is very useful to trim the mustaches, beard, and sideburns with the trimmer. You don't need to be worried about losing the trimmer as it is already embedded along with the electric shaver.
You will get 1 Panasonic ES8103S Arc3 rechargeable electric shaver and pop-up trimmer is attached to it, 1 charger, and 1 protective pouch for traveling purposes.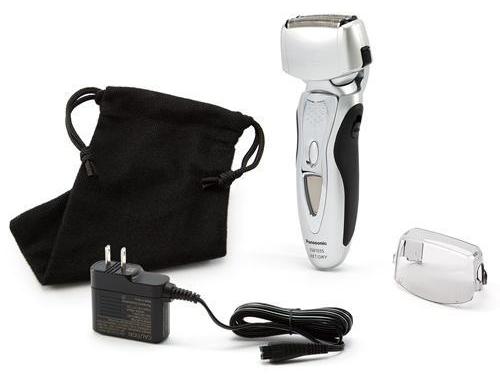 Panasonic ES8103S does not include the cleaning and charging unit that keeps the price of the shaver low and this way you would be able to enjoy the perfect shaving experience at a low price. if you don't like to pay extra for the accessories and have no issue washing and cleaning your razor in the running tap water after the use, then Panasonic ES8103S Arc3 is the right choice for you.