GoodElectricShaver is reader-supported. When you buy through links on our site, we may earn an affiliate commission. Learn more
Last Updated on September 23, 2022 by Danish M
Braun is a famous Brand name around the world for cordless electric shavers and they're continually working on the latest technology to develop their home products as efficiently and better as possible. Their latest electric razors aren't an exception.
Today, Braun 9095cc is like a gold standard for cordless electric shavers. We have done a thorough Braun Series 9 Shaver review so that buyers may get a complete inside-out picture of the product.
Our Experts have created a thorough guide on the best electric razors that you must check out – Top Electric Shavers For Men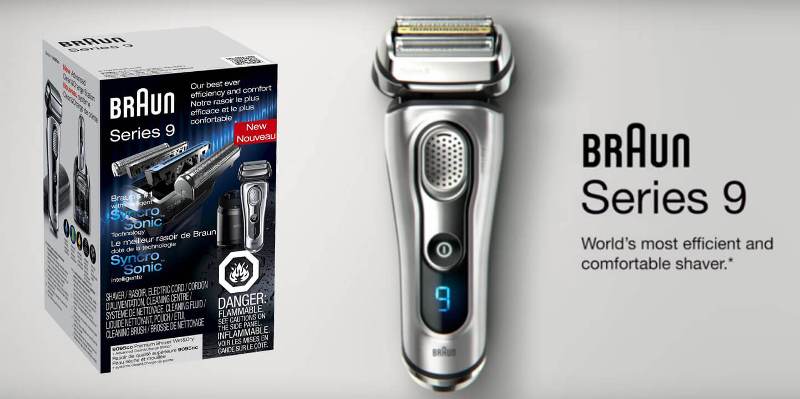 Braun Series 9 9095cc Review & Buyer's Guide
On the launch of the Braun series 9 shaver, Braun claimed to have made the best and most efficient electric shaver ever. On the basis of our experience, they could be right. It's their top-of-the-line series of electric razors and it consists of the latest and most modern features.
With the blend of latest technology and refinements to their Series 7 shavers, Braun has developed a really outstanding lineup of foil razors with the Series 9.
You may go through the remaining review or go ahead and buy it today. We have selected the Braun 9095cc shaver as the best choice, however, you may always go for the other 2 models by going through their review and options/features.
Options and Features for Braun series 9 9095cc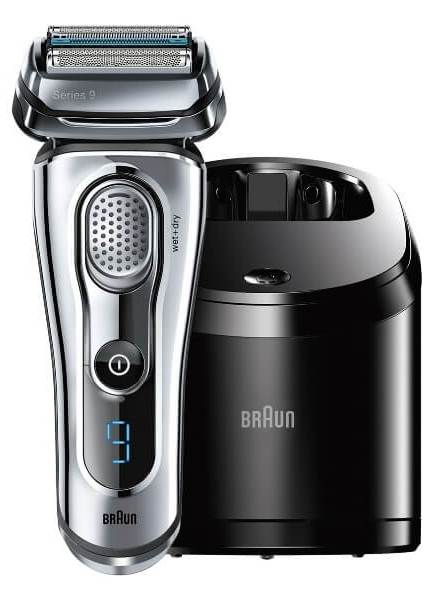 Braun carefully designed the Series 9 shavers. They added the Intelligent Sonic Technology that could be seen in the Series 7 electric shavers and also added a few new options.
It also consists of Syncro-Sonic Technology and the HyperLift Cut Trimmer that raises the hair up which normally sticks flat to the neck area of the skin. All of those features can be seen in all Series 9 electric razors.
The Syncro-Sonic cutting edge Technology is made to create a quadruple shaving system, using four cutting components and an efficient Sonic System.
The Braun 9095cc shaver carries out 40,000 cross-cutting actions per minute. This dramatic improvement and efficiency over its older series give a better shaving experience and razor burn. Braun claims that you may use Braun 9095cc on 3 days long beard.
It's a good and important feature if you go without shaving for more than a day. With the Series 7 or Series 5, it might be uncomfortable shaving longer stubble, however, the Series 9 has no issues with longer whiskers.
Good to have Syncro-Sonic Technology, the Braun series 9 shaver is the better choice for all men. Customers who might have turned to a rotary shaver cope up your thick hair can now go for a foil electric razor and get a better shaving experience.
Another latest technology in the Braun 9095cc shaver is the HyperLift and Cut Trimmer. The HyperLift and Cut Trimmer helps lift and cut the flat hair on the chin and neck. This might help to stop ingrown hairs and provide you with a better shaving experience.
The HyperLift and Cut Trimmer along with the Direct and Cut Trimmer make sure you get each and every little pesky whisker and facial hair. The Direct and Cut Trimmer is used to get rid of hairs that are grown in haphazard directions.
Together with the Syncro-Sonic system and the HyperLift and Cut Trimmer, you can find a couple of extra options. The Braun Series 9 shaver consist of an improved Opti-Foil cover and Charging station. Just like the Braun Series 7, it also consists of a pivoting shaving head as well as flexible cutting components, and it also has a battery indicator.
If you enjoy wet shaving then this is the best choice for you, you may use this shaver with shaving soap, gel, or foam.
The cleaning and charging station is available with the Braun 9095cc shaver. The cleaning and charging station is made for charging, lubricating as well as cleaning your Braun Series 9 Shaver with just a touch of a button. For those who haven't got the idea to use the cleaning system can also wash their series 9 electric razor with tap water.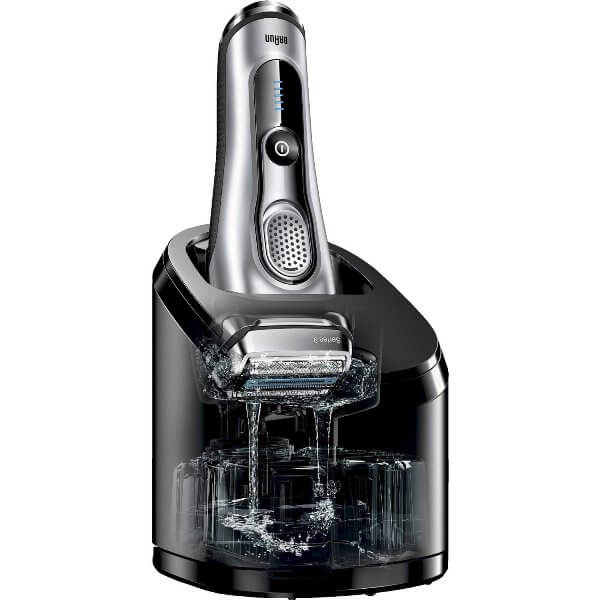 Braun 9095cc Comes With a Cleaning Unit
Since Braun 9095cc shaver also comes with a cleaning and charging system. you just need to place your Braun Series 9 Shaver in the cleaning station and it will do the rest of the cleaning job for you.
Just with a press of a button, you can set the cleaning modes as per your requirement. the cleaning system will clean and charge your electric razor automatically and it will lubricate your shaver as well.
It is always recommended to clean your electric razor after each use and on a daily basis in order to get the best performance. The cleaning system also dries the shaver out after cleaning it, since it has a fan installed inside the unit.
Final Views
In  Series 9 cordless electric shavers, Braun has included a couple of new technologies such as Syncro-Sonic Technology, the HyperLift, and Cut Trimmer, which make the series 9 foil shavers better in performance over other models to assist make all 3 models extra attractive over other models.