GoodElectricShaver is reader-supported. When you buy through links on our site, we may earn an affiliate commission. Learn more
Last Updated on July 20, 2022 by Danish M
The Panasonic ES-LA93-K Arc4 is comprised of some great options, along with a cleaning and charging unit that makes the additional price effectively well justified with the value.
One notable factor related to this razor is that its clean black casing appears super elegant and classy as compared to other regular razors. It is reasonably priced as compared to few other Panasonic electric shavers in the line. It's a cordless and rechargeable razor.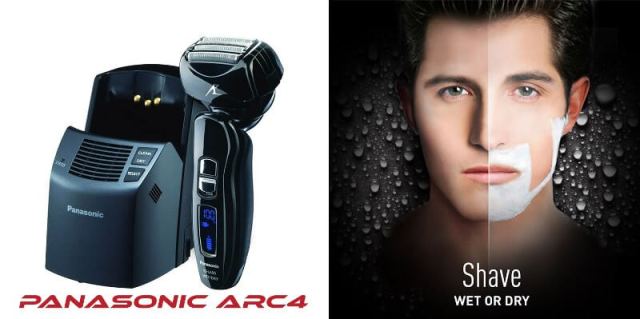 Panasonic ES-LA93-K Arc4 Buyer's Guide
This electric razor is made while keeping ergonomics the top priority. It's smooth and simple to hold in your hands, even if it will get wet within the washbasin or while bathing. It's comfy to handle, even after shaving for sometimes. The best part is that it's not quite loud or noisy.
If you like, you can check out the full list of top shavers here – Best Electric Shavers List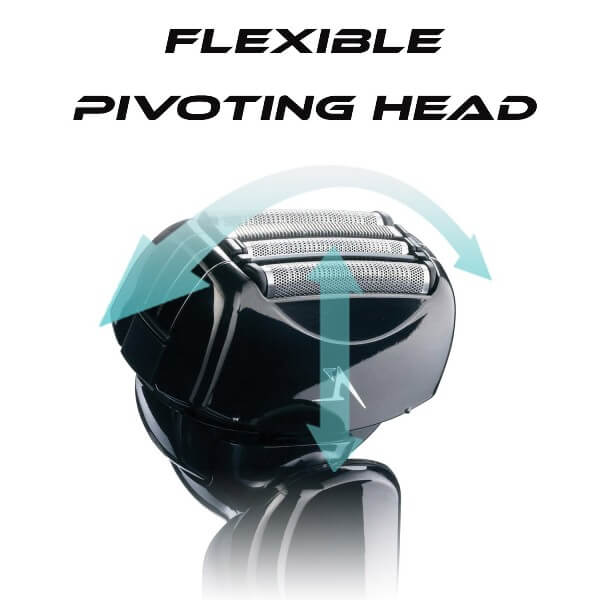 The Panasonic ES-LA93-K has a foil head that they named it "multi-fit", having 4 units of blades that function independently of one another. The foil head is connected to the bottom of the shaver and is made out to be quite flexible.
It pivots flexibly in many ways in order to make shaving simpler as well as easy. Every blade comprises of nano blade which is at a thirty-degree angle. The outer foil is extremely thin that enhance facial skin comfort since the end blade moves throughout the facial skin.
You can use your Panasonic ES-LA93-K ARC4 both with up and down or sideways movements, or you may move it in a circular movement. Both techniques are efficient at letting the razor to trim the hair.
This electric razor is best for individuals who have been using rotary shavers previously. They still can perform the circular motions as well as getting the advantage of a foil-headed razor at the same time.
Every blade that is comprised on this shaver is perfected with precision, and they're extraordinarily sharp, to make sure they efficiently shave hair properly all the way down till the end of the facial skin.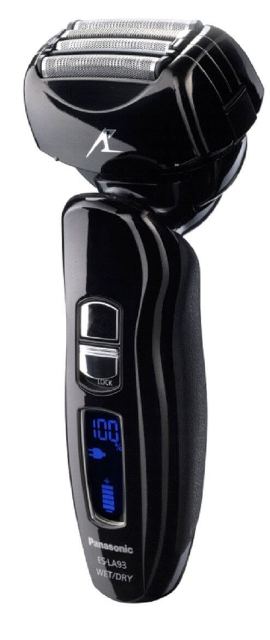 Every blade that is placed inside the Panasonic ES-LA93-K ARC4 is hypoallergenic in order to reduce discomfort since they're not made with low-quality nickel which can be seen in cheaper shavers and brands.
Collectively, shaving early in the morning time has simply turn out to be simpler, and is less time-consuming. The blades inside the Panasonic ES-LA93-K are made up of stainless steel.
The whole head of this electric shaver can achieve motion in both up and down movement as well as forward and backward.
It contains a dual-motor technology. The blades elevate and place facial hair in order that they're easily trimmed all the way down to the facial skin. Shaving is easy and comfortable, therefore, skin redness and irritation are reduced.
You may use this cordless electric shaver for both dry & wet shaving. Some individuals choose to shave dry only, and it'll definitely provide you an amazing shave, even without using water, body soap, gels, or foams.
It's additionally excellent for a fast dry shave anytime anywhere, and you will receive a protective pouch with it so it may be carried easily in a briefcase or bag. Panasonic ES-LA93-K ARC4 is totally waterproof, so you may be able to use it in a washbasin with water, or take it into the bath with you. Using it with body soap, gel, foam, or cream will assist shave quickly.
It guarantees to provide an excellent shave each time you shave with Panasonic Arc4 Electric razor. The ES-LA93-K comes under a premium line of Panasonic men's shavers.
The Panasonic shaver runs quite fast at a 14,000 CPM that is efficient and, it additionally prevents skin irritation that is caused by pulling of hair due to slower motors.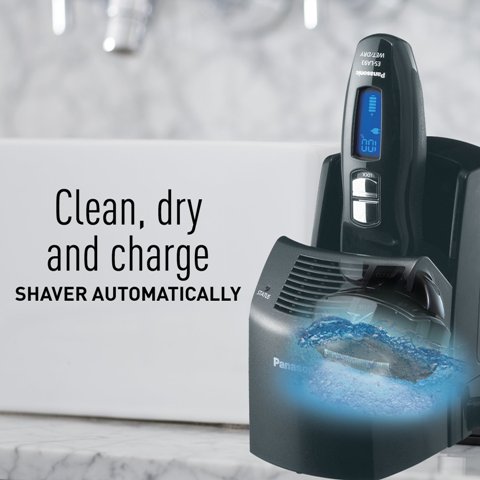 The cleaning and charging system is built with matte black plastic and consists of the latest cleaning, drying, and charging function. You just need to place the shaver's head inside the cleaning system and select the clean/dry mode.
It additionally has a status button, so you may know at what level your shaver is on. The cleaning is done at sonic vibrations, that assist in shaking out even the thinnest hair which may be blocked within the foils of your electric razor. The cleaning unit requires a cleaning cartridge. It goes on for a number of cleanings until they have to be changed.
You are able to wash this razor with water in the running water after the use, and the sonic vibration mode also supports cleaning without it being placed in the cleaning and charging unit.
It takes just 60 minutes to completely charge the Panasonic ES-LA93-K ARC4 Shaver. The sixty minutes of charge will allow you 45 minutes of shaving time.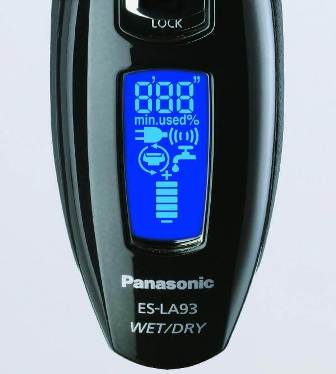 It has a silver shaded on and off button on the front side of the razor, and a blue-colored LCD screen display. There are around 10 different levels that'll be shown, and indicates you the level of battery left, and whether or not you should charge your electric shaver. A lock button will prevent the Razor from unintentionally turning on when it is carried in a travel bag.
The voltage for Panasonic Arc 4 is universal, so you may take it wherever you want to go around the world.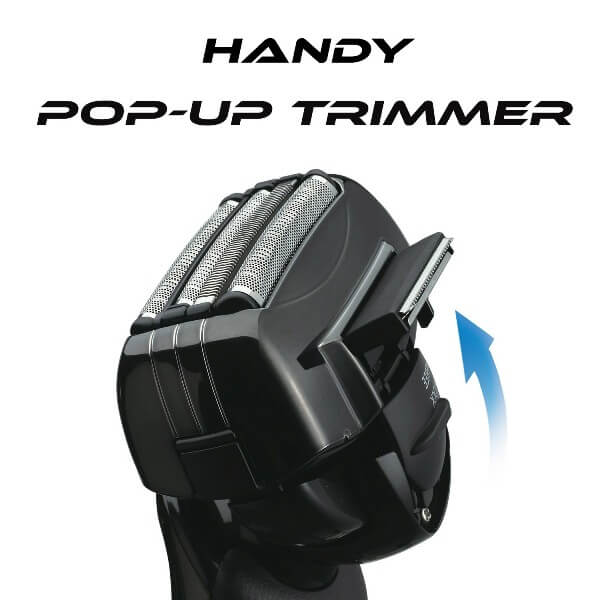 Panasonic ES-LA93-K ARC4 comes with a pop-up trimmer so you can easily trim your sideburns, beard hair, or mustache hair.
The package consists of one ES-LA93-K Panasonic cordless electric shaver, one cleaning and charging system, one cleaning cartridge, and a protective pouch. The razor weighs about 7.1 ounces, and measuring 6.5"x2.7"x2.2". Along with the cleaning system, it is around 2 pounds in weight.
The Panasonic ES-LA93-K cordless electric razor will reduce the shaving time, offering a great shaving experience for individuals who want to look amazing in both personal and professional life.