GoodElectricShaver is reader-supported. When you buy through links on our site, we may earn an affiliate commission. Learn more
Last Updated on July 20, 2022 by Danish M
All of us do not like to pay for options that we seldom use or give importance to. Nowadays, high rated electric razors are providing way too many unimportant features and options, and whether you like it or not, you end up paying for it. For those who would like it simple, they would really be going to admire Panasonic Arc3 ES-LT71-S Shaver.
You can also have a look at our list of top shavers here – Top Electric Shavers List
After reading reviews of different customers for Panasonic Arc3 Electric Razor, I may say that this can be a very simple, but very effective cordless electric shaver.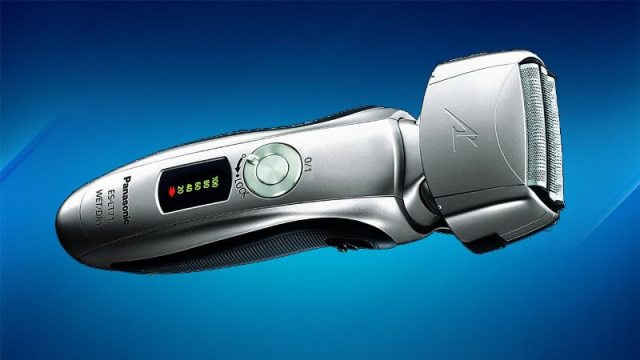 This foil razor provides good results and excellent shaving experience without any razor burn for the medium-heavy beard. Having a 13,000 cycle per minute linear motor drive, this electric razor will perform great for individuals who have got medium to light thick facial hair.
Essentially, the most highly effective linear motor drive that is available in the market for electric razor operates at the rate of 14,000 CPM. Therefore, there's not a lot of a difference between this razor and other High-end electric razors, besides that high-end razors have got a bit extra powerful machine. Even after reading this review, it is possible that you might still go for the expensive electric shaver.
For many individuals, the Arc4 or Arc5 blade technologies are a little costly. They're a bit extra advanced and effective as compare to Arc3; however, as stated earlier, for many individuals the difference isn't so big enough to justify this much high price. the Panasonic ES-LT71-S shaver is probably the most effective electric razor in this price range and also nearly as fine as those top of the line electric razors.
The power of motor might not be as much powerful as other high-end electric razors like Braun Series 7 or Philips Norelco SensoTouch 3D but still, Panasonic Arc3 ES-LT71-S shaver gives you closer and great shaving experience.
The linear motor drive of Panasonic ES-LT71-S is powerful and therefore does not require you to move the razor against the skin over and over again to get a clean shave. Due to which it lowers down the probabilities of facial skin irritation and redness. It runs at 13,000 CPM which is quite spectacular for a quick and close shaving experience without any redness or irritation.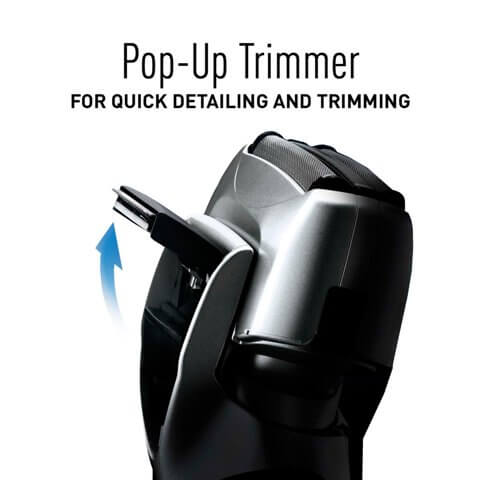 It also comes with a pop-up trimmer that lets you trim up the beard, mustaches, or sideburn. When you are ready to use the trimmer, all you need to do is just pop up the trimmer and when you are done, just pop it back in. Trimmer is very handy to trim beard, mustache, and sideburns especially when you need detailing.
It sounds good to have an electric razor that has four or five blades; however, for real the 3 blades razor is simply great for a clean and smooth shave.
The flexible shaver's head moves backward and forward to comply with the contours of your face. I don't need to strive in order to get cleaner and closer shaving experience even in difficult areas such as jawline and the neck.
You can have both wet or dry shave since Panasonic ES-LT71-S electric shaver is 100% waterproof and therefore, you can enjoy the comfort of the wet shave as well. You can take this electric razor along with you in the shower. This razor can be cleaned easily under the tap water.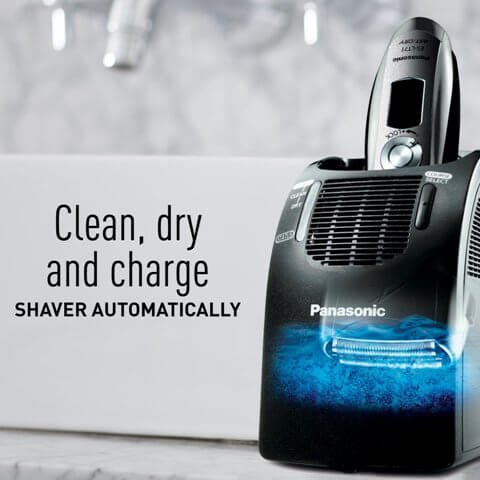 This Razor comes with an automated cleaning and charging unit that can easily clean, and charge up your electric shaver just by a push of a button.
You would require to purchase the solution for cleaning purposes which is an additional cost; however, it's pretty convenient. You will have no issue related to evaporation like that of Braun cleaning solution because the Panasonic ES-LT71-S cleaning solution does not contain alcohol.
You may get approximately 30 rounds of cleaning per cartridge that can last for around sixty days as you don't need to clean your electric razor with the cleaning solution daily.
It's difficult to write something against the Panasonic Arc3 ES-LT71-S electric razor, however, this isn't the best electric razor available in the store particularly for individuals with quite a thick beard hair.
If you would like to have a better performance and shaving experience then you must check out Panasonic Arc4 or Arc5 shavers having the linear motor system with more power and extra blades. Some customers have informed that the trimmer of Panasonic Arc3 is not as good. It began pulling the hair a little for two to three days grown hair.
Final Views on Panasonic Arc 3
Panasonic Arc3 ES-LT71-S is really a top standard electric razor having a high-speed linear motor system, nice cleaning technology, great battery life, and a nice price. I really feel it provides a closer shaving experience similar to other high-end electric shavers having extra blades.
This Panasonic ES-LT71-S electric razor is not just for those individuals having a thin budget but it is an excellent electric razor for individuals who don't like to pay extra money than the actual worth.