GoodElectricShaver is reader-supported. When you buy through links on our site, we may earn an affiliate commission. Learn more
Last Updated on July 20, 2022 by Danish M
Remington FR-730 shaver might not be an excellent electric shaver for the individuals who have got thick beard hair or may be those who are looking for the best close shaving experience that they might get from manual razor blades.
Nevertheless, if you need to search out a good reasonably priced electric razor that won't be a burden on your pocket then the Remington FR-730 cordless electric razor is a good option.
Well-known manufacturers like Panasonic or Braun may charge you twice the price for a shaver that is of a similar model and has similar features.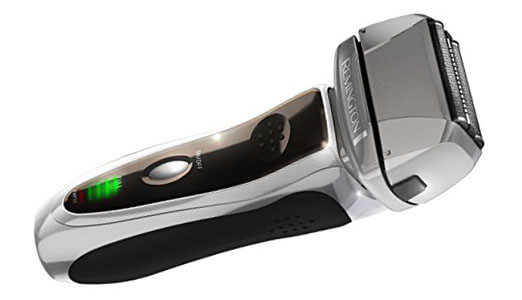 I'm quite certain that you would be interested to check out our list of top shavers – Best Electric Razors List
Most of the people ignore Remington shavers and underestimate it, however, Remington is an old and stable brand that has been in the business for the last 75 years.
Remington razors have gone through a decline in quality in the previous years but now they have again started to re-examine the issues related to quality and started concentrating on the development of good quality electric razors. The Remington FR-730 is also a good electric razor from their product line.
If you are the one who has facial hair that is medium in thickness and needs a razor that has good features at a reasonable price then, the Remington FR-730 rechargeable shaver is perfect for you.
Features And Advantages of FR-730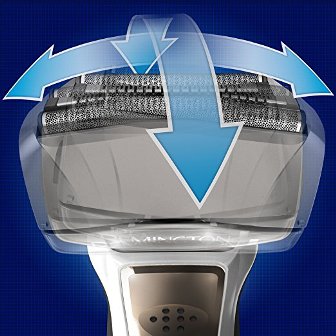 This Remington Shaver has a triple-level cutting system with 2 foils that are flexible, these foils are made out of best materials to provide a better close shaving experience.
However, the precision of closeness is not as good as other high-quality razors like that of Braun and Panasonic electric razors.
For a reasonable price range, this electric shaver is a nice choice and it moves and adjusts properly to the contours of your face with the help of its flexible head.
There are many foil electric shavers in the market, and many expensive models are also out there that gives Remington FR-730 a competitive edge in terms of price. This Remington Shaver gives a great shaving experience without irritation or redness.
The good quality of foil and the ergonomic design of this electric razor along with the affordable price make it a great electric razor. This razor works well with the skin type that is sensitive and becomes irritated and red with multiple movements of shaver on the face.

Easy To Clean
Because of its intelligent design, Remington FR-730 Shaver is simple and easy to clean. Simply just wash it with water under the tap that cleans out all the extra hair stuck inside. You may as well take off the head-cover and clean it more deeply.
More Advantages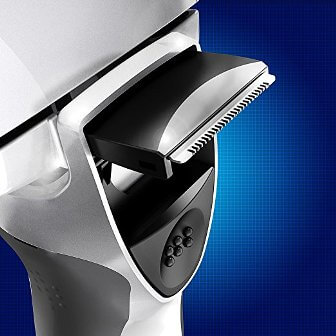 Fortunately, Remington FR-730 electric razor just isn't very loud, like other electric razors. It's really quieter than most of the high-end expensive electric shavers available in the stores.
Another great thing is that it's quite lightweight which makes it comfortable to hold in your hands. This Remington razor comes with a pop-up trimmer that helps to trim the beard hair and sideburns.
The battery time is really good and once fully charged, it will give you sixty minutes of shave. It also comes with a full 2 years warranty and Remington will take care of any defective component and replace it and you don't need to worry about that.
Disadvantages 
The design of this Remington Shaver is not very attractive and its body is made out of plastic. The look of this razor is not that stylish as compare to other similar top of the line razors. Although it won't give you as much closer shave as a normal blade razor, still it will give you a good shaving experience.
Final Views
The Remington FR-730 electric shaver just isn't an incredible razor with many great features, but it hasn't got many complaints either. It does the job properly for individuals with medium-thick facial hair. People having thick facial hair are recommended to go for an electric razor with a powerful machine that can easily cut those thick hair.