GoodElectricShaver is reader-supported. When you buy through links on our site, we may earn an affiliate commission. Learn more
Last Updated on July 30, 2022 by Danish M
Panasonic was initially started with a brand name National and the "National" brand name was used in Japan whereas Panasonic was their worldwide brand name for electric razors. Later on by the year 2008, all the shavers were rebranded under the name of Panasonic, and the "National" brand name was replaced.

Panasonic (National) started making electric razors in 1953 together with Philips and later on, they got separated and started making their own lines of shavers. Matsushita the owner of National Panasonic and Philips collaborated and manufactured Philshave Rotary Es-77 in the 1970s. Philips is still manufacturing one of the top-class rotary shavers.
Panasonic is a Japan-based brand and they are best known for making high-end electric shavers. Panasonic shavers are a bit expensive. If you want excellent performance and money is not a problem then you must go for high-end Panasonic razors.
Panasonic shavers are packed with all the latest and new technology that you may see in other top brands of electric shavers. Panasonic razors are foil style and come with double, triple, and even 4-5 blades. The double blades shavers are affordable but not as much powerful as other high-end Panasonic foil razors having 4 or 5 blades.
We have also created a full list of the best electric razors and I hope that you would be interested to check it out – Top Electric Shavers List
Top Panasonic Shavers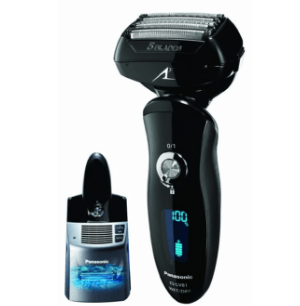 Panasonic Arc5 ES-LV81-K (Read Full Review) – This Panasonic shaver consists of 5 blades that give the best shaving experience and cut hair even closer. Its linear motor runs at a speed of 14000 CPM that eliminates the pulling and irritation while shaving.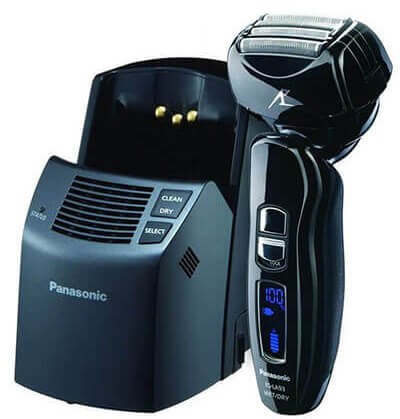 Panasonic ES-LA93-K Arc4 (Read Full Review) – This is a 4 blade shaver having the same power of the linear motor system as in Panasonic Arc5 razor and it allows a comfortable shave. It has both wet or dry shaving functions.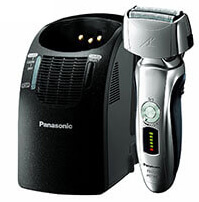 Panasonic Arc3 ES-LT71-S (Read Full Review) – This Panasonic shaver is a medium-range shaving machine with a linear motor of 13000 CPM and it's 100% waterproof. Its flexible shaving head moves smoothly over the facial contours giving you a comfortable shaving experience.
You will get a pop-up trimmer with almost all the latest Panasonic shavers.
High-end Panasonic shavers are efficient enough to provide a closer shave just like a manual razor. The secret behind their efficient performance is the multiple blades in their advanced range of shavers especially those having 4 and 5 blades that give you a smoother, and excellent shaving experience.
One of the reasons people tend to switch from manual razors to electric shavers is because they want a comfortable shaving experience. If people don't get a comfortable shave while using electric razors then shaving machines are of no importance to them and will continue using the manual razor.
Keeping these issues in mind Panasonic came up with 4 and 5 blades to give you an excellent shaving experience. Panasonic is the only brand that offers shavers with 4 and 5 blades electric shavers.
If you are the one who does not compromise on the quality of shaving and comfort then you must go for a medium to high range of Panasonic and Braun shavers. The price of these high-end shavers is a bit high but they are great both in terms of functionality and durability.