GoodElectricShaver is reader-supported. When you buy through links on our site, we may earn an affiliate commission. Learn more
Last Updated on September 8, 2022 by Danish M
Philips is an Amsterdam-based company that is famous for manufacturing electric shavers since 1939. If you are the one who likes rotary-style electric razors, then Philips shavers are a perfect choice. Since their rotary shavers come with the most advanced technology and features.
All the electric razors in this list come with a trimmer option.

Top Philips Shavers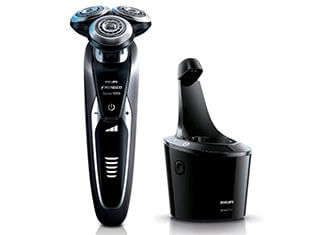 Philips Norelco 9300 (Read Full Review) – If you like to have a shaver that not just looks great but also works like a charm and money is not an issue then you must go for this Philips Shaver. It has 3 shaving heads and each one moves in 8 ways to give you a closer and excellent shaving experience.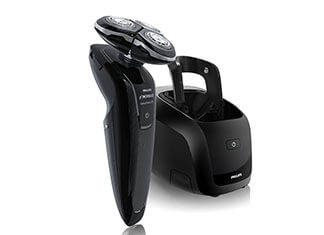 Philips Norelco SensoTouch 3D 1250X/42 (Read Full Review) – This model of Philips shaver is the most preferred and this shaver works well on the trickiest parts like neck and jawline and gives you a great shaving experience. It has both wet and dry shaving features.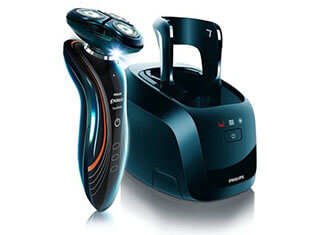 Philips Norelco Shaver 6600 SensoTouch 2D (Read Full Review) – It no doubt gives you a closer shave. This razor is a predecessor of its 3d version and the major difference is the movement of heads in 3d and 2d. In Philips Sensotouch 2D the heads move circularly and tilt inward. In Philips Sensotouch 3d the heads are able to flex both inward and outward in 360 degrees.
Philips Norelco Shaver 4500 (Read Full Review)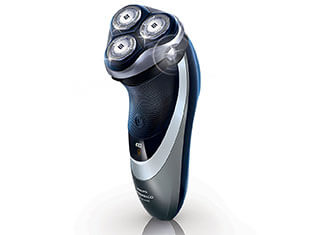 – If you want an electric shaver that is efficient and affordable then this Philips shaver is the right choice. The DualPrecision heads are made to easily and comfortably cut your facial hair.
Selecting a rotary or a foil shaver depends on which one suits your skin type and facial hair. It's been seen that Rotary shavers work well for uneven and thicker facial hair. You may be able to see those types of hair mostly on the neck area.
There are a number of advantages of shaving your scalp, Philips Norelco 4500 not only allows a good facial shave but it's also a good shaver to shave your head.
People mostly prefer Rotary shavers because it makes less noise. Some of the Latest Best electric razors are efficient enough to give as much closer shave as a manual razor. However, the only issue with an electric razor is could be the noise and rotary shavers make less noise as compared to foil shavers.
Therefore, if noise is an issue then you may go for a rotary shaver. Philips offers one of the high-quality rotary-style shavers that you may select from.
If you are the one with hard or thick facial hair then you must go for Philips Norelco 9300. Its price is a bit high but it's worth it with maximum satisfaction. You may also try Philips Norelco 3d which is known for its great performance.
If you are the one with light facial hair or beard and don't like to pay a high price then there is no need to buy an electric shaver with a very powerful motor and tons of features. You may go for the initial line of Philips shavers. These inexpensive shavers perform well and don't have charging and cleaning units; you need to clean your shaver manually.