GoodElectricShaver is reader-supported. When you buy through links on our site, we may earn an affiliate commission. Learn more
Last Updated on September 8, 2022 by Danish M
Stubble is a facial hairstyle where the hair isn't shaved and doesn't grow longer than a couple of millimeters. Stubble is great for men who can't or don't want to shave every day. It's also a stylish choice if you're growing out your beard.
Stubble is a great way to grow facial hair, but it's also hard to maintain. It's easy to grow stubble, but difficult to keep it looking good – there are no shortcuts for this look. The best thing you can do is trim your beard regularly with an electric trimmer or clippers.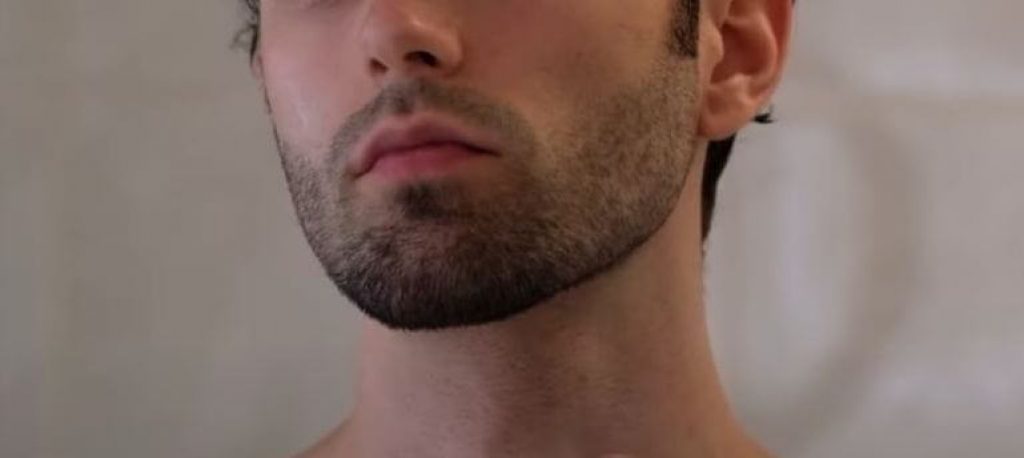 We have created a full list of stubble trimmers that will help you create the perfect stubble beard style – Best Stubble Beard Trimmer List
How to Get a Stubble Beard Style?
Beards are a popular facial hairstyle that has been around for centuries. Today, beards are styled in a variety of ways from short stubble to full-grown lumberjack beards.
There is no set way to get the perfect stubble beard look. If you want a perfect stubble style for your next event or party, it all depends on how quickly your facial hair grows and what kind of look you're going for.
The fastest way to get a beard is through shaving it by using a razor every other day. Stubble beards grow much slower than a full beard would and can take up to two weeks before it's long enough to fully cover the face. One way to speed up this process is by using an electric shaver that will shave your hair with ease.
Beard styles can be a difficult, stressful, and time-consuming task to contemplate. But what if you could have a beard style that allowed for lower time commitment, was stylish, and kept your face looking fresh? If so, then the stubble beard might just be the right look for you.
The stubble beard style makes you look mature
Stubble beards are not for kids anymore. This style has been making a comeback in the last decade and men are looking more mature, distinguished, and confident with it. Stubble beards have grown in popularity as they're seen as being more masculine than the scruff that was popular a few years ago. They suit all face shapes and can blend into any hairstyle from curly to straight.
Stubble is a popular look in the industry, but it can be difficult to maintain, and the wrong tool will make it even more frustrating. It's best to get a naturally looking stubble beard style rather than having a stubble that seems as if you haven't shaved for the last 3 to 4 days.
This is only possible with a good beard trimmer, you can get your stubble just right and save time by not having to shave every day.
This guide will help you get the perfect stubble beard style.
1. Let the Beard Grow
In order to get a perfect stubble look, you need to grow 3 days long beard so that the stubble may reach a length of at least 3cm.
2. Select the Right Length Settings on the Trimmer
Stubble beard length is a great choice for men who want to grow out their facial hair but keep it short enough so it isn't too long to look messy. Clear your skin, use a good stubble trimmer, and you'll have the perfect stubble look for any occasion.
One of the most important things when it comes to beard grooming is stubble length. It's what makes your preferred beard style look its best. You can choose from a range of length settings between 1-3 cm on your beard trimmer to get the perfect stubble for you.
What is the best length for a stubble beard that suits you?
This can be a difficult question to answer, but there are some general guidelines that can help. You may begin with the longer length setting, then move down towards the shorter length (0.5mm), this way you can get the right stubble length. Once you're satisfied with the length of the stubble, clean up your chin using a shaver.
3. Time to Trim And Get The Perfect Stubble Beard Style
Keep in mind that the beard length that you select must remain constant for the whole beard.
Once you've selected the desired length settings on the trimmer, you may start trimming the beard against the grain and make sure not to miss out on any beard area and both sides are equally trimmed in terms of length.
4. Trim the Neckline
To trim your neck area, first, detach the comb from your beard trimmer and start trimming. While you trim your neckline It is important that you know where your hairline is so that you do not accidentally shave into your beard shape. Additionally, when you trim around the neck area it is important to trim in the direction of hair growth for a better result. You may also move the trimmer in the opposite direction if you are comfortable.
Once you have created your stubble beard look, it's time to shave the areas around the beard, you may use a good electric shaver or a manual razor to shave.
There are a number of ways to shave, but the most common is the two-step process.
Step one: wet the area that you want to shave with warm water and apply shaving cream or lotion.
Step two: use a clean razor or an electric shaver to shave with the grain of your hair (the same direction as your hair grows) and rinse the blade after each stroke.
5. Maintain the stubble beard
Once you get the desired stubble look. you just need to maintain it.
Stubble beards are all the rage these days. After a few days of growth, stubble beards can make you look like a rugged, masculine man in no time. But to achieve and maintain it, you must trim it every two or three days with a stubble trimmer. Don't forget to finish up by using an alcohol-free moisturizing lotion.